Prepare for the BEST - Plan for the WORST
You have worked your entire life putting countless hours of sweat equity into building your business to be caught with the wrong or inadequate insurance coverage when a loss occurs.
Build Your Own Coverage • Build Your Own Price
Do you have the right insurance protection for your business?
Unforseen events such as a major fire, natural disaster, lawsuit, theft, or even computer/cyber crime can cause a business to shut its doors for a day, a week or in some cases forever, and in doing so they run the risk of losing valued clients. Don't wait for disaster to hit or a loss to occur to find out that your insurance protection is inadequate.

Planning for the unexpected is key when owning and operating a business. A Business Owners Policy can provide you with the coverage you need to maintain the well-being of your company in the event of a loss.
---
Think wisely on what insurance coverage you need
Our carriers are able to provide business owners with excellent coverages and extremely competitive pricing. The question is do you know what you need?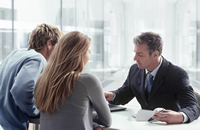 Are you a small, mid-size or large operating business? Insurance is one of the most important assets that any business whether small, medium or large needs. Depending on the type of business you are operating, it could include a number of different types of insurance coverages.
Let us get you out of the mode of thinking that insurance is only needed to protect you from major disasters? How about coverage for your business property, business interruption or a lawsuit? If you understand how insurance is important to your business, you will be in a better position to determine the type coverage and how much insurance you need (this link opens in a new window to a 3rd party website).
Let's be honest! In today's economic environment Business Owners are especially vulnerable to lawsuits.
A lawsuit brought against a business could potentially threaten the continued operation of the business as well as the owner's financial well being. Liability Insurance can help provide resources to defend claims brought against you and your business.
Four types of Business Liability Insurance to consider depending on the type of business you operate are:
General Liability provides protection for lawsuits that small business will typically encounter
Professional Liability insurance is essential in the service industry
Product Liability insurance in manufacturing
Employment Practices Liability is essential for any business owner with one or more employees
---
Important Coverages to Consider
Disaster Recovery
Business Auto & Non-Owned Auto Liability
Contents & Inventory
EPLI – Employment Practices Liability
Business Interruption
Commercial Umbrella
Loss of Business Income
Workers Compensation
Mechanical Breakdown
Business Personal Property
Cyber Liability & Web Coverage
Tenant Improvements
Money & Securities
Employee Dishonesty
Professional Liability
Spoilage
Example Target Classes of Business Owners Policies We Write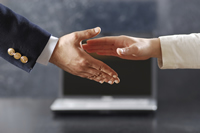 Restaurants
Accountants
Florists
Lawyers
Printers
Wholesalers
Metal Shops
Retail Centers
Motels
Distributors
---
It Will Occur - Do You Know When?

Want to find out more about your
Business Insurance

options?