Commercial Properties encompass a variety of building types
Office Complexes
Retail Centers
Industrial Complexes
Commercial Condos
Storage Units
Business Parks
We are affiliated with a number of insurance carriers that specialize in insuring all types of properties regardless of the size of the complex or age.
Fuller provides comprehensive programs for Property Owners and for the Tenants that rent space from them. Let us help you!

Regardless if you own or lease the space in a building you need to protect your assets and business you own against the unforeseen disaster and the lawsuit that is around the corner.
Questions You Should Ask
Who buys your insurance protection?
Who is responsible for all or some of your insurance coverage on your Commercial Building?
Are you fully covered and/or are you in compliance with your leasing obligations?
Do you know what coverage's you need?
What are you paying for on your present policy?
Does your property management company pick your policy for you each year, and do you know what is covered?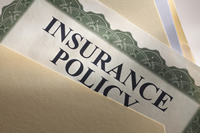 Depending on the answer… don't wait until you have a loss to find out what coverage you should have purchased for pennies.
Each type of Commercial Property and leases has their own unique set of insurable issues, which must be addressed and understood.
For example:
Do you have adequate limits to replace the building with the new building codes or just protecting the bank and loan?
Do I have enough liability, or loss of rents coverage?
Who insures the tenant improvements at the location?
Does your anchor tenant cover some of the building and liability at your location?
On a triple net lease are you having the tenant's insurance policy protect your interest, or do you charge back the tenant's the cost of your insurance making sure you have adequate limits protecting you at all times?
Do you require all your tenants to provide you with a copy of their liability coverage and possible professional liability policy, or did you just inherit their exposure?
---
What we can do for you to help protect your valued assets: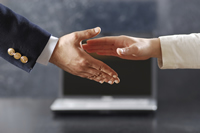 Work with the insurance company to calculate the replacement cost based on Marshal & Swift to keep current with the replacement cost of your property.
We can analyze the current insurance coverage on each property to determine any short falls in coverage and needed enhancements to protect you properly.
We can review the insurance section of your lease agreements.
Create a database detailing the property specification on each location to better manage the property each year.
We can work with your management company in all aspects of coverage and provide loss control support with the insurance company.
We can do annual reviews of coverage and comparison quotes with some of the industry leaders who write your type of coverage.
---
All Policies are NOT the Same
Coverages to Consider
»
Extended Replacement Costs (if available)
»
Loss of income & extra expense up to 24 months
»
Building & Ordinance of Law Loss in value of undamaged building portion, demolition and increased construction of cost
»
Equipment breakdown coverage
»
Back up of sewers or drains
»
Computer equipment including Media & Records
»
Personal and Advertising injury liability
»
No-Coinsurance Clause
»
Umbrella Liability limits
Additional Coverages to Consider
Automatic Increase in Building Amount (inflation guard)
Contents at Replacement Costs
Personal Property Off Premise Coverage
Coverage extension to newly acquired buildings and contents
Fire department service charge
Fire extinguisher systems recharge cost
Outdoor signs and outdoor properties
Debris removal & pollutant clean-up cost
Accounts Receivables and Valuable Papers coverage
Lock Replacement
Tenant Return (costs incurred to bring back displaced tenants
Employee Dishonesty
Forgery & Alteration
Money & Securities - from both inside and outside the premises
Operations and Premise liability including parking lot liability
Hired and Non-owned automobile liability
Employee Benefits Liability
Employers Practices Liability Insurance
---
It Will Occur - Do You Know When?

Want to find out more about your
Business Insurance

options?